The Voice for Real Estate in America's Historic Triangle™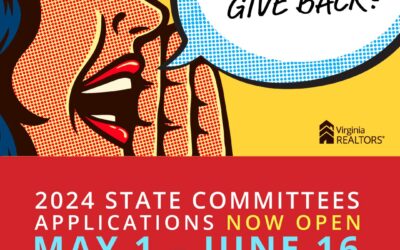 Step up, stand out, and help shape the future of Virginia's real estate industry. Virginia REALTORS® is always looking for great volunteers to participate on our Board of Directors, in numerous standing and non-standing committees, councils, workgroups and more. If...
read more
DIVERSITY, EQUITY, INCLUSION
This error message is only visible to WordPress admins
Reconnect to YouTube to show this feed.
To create a new feed, first connect to YouTube using the "Connect to YouTube to Create a Feed" button on the settings page and connect any account.
Twitter feed is not available at the moment.