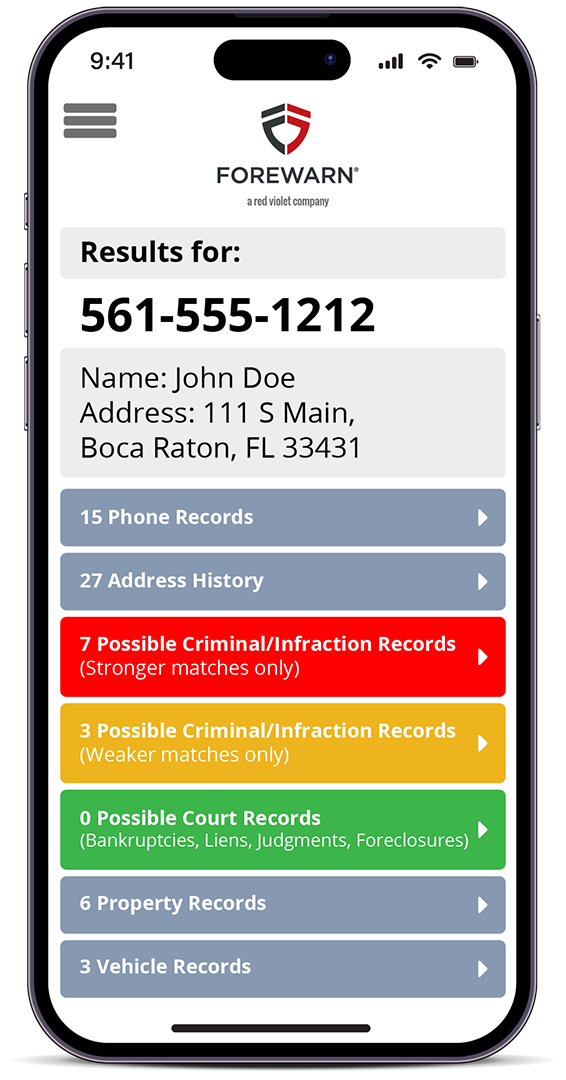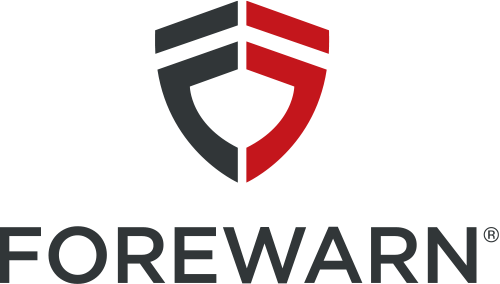 Setting Up Your Complimentary FOREWARN Account
Click here and enter your email address when prompted to do so (be sure to use the same email address that this email was sent to as it will serve as your FOREWARN 'Username').
You will receive an activation email from FOREWARN, open it and click the link as instructed. If you do not see the email, be sure to check your junk/spam folder.
The link takes you to a page where you will enter the last 4 digits of your phone number.
If the first 6 digits of the number displayed are not related to your cell phone number, please contact FOREWARN Support at 561.757.4551 to update them with your correct cell phone number.
You will be prompted to enter a confirmation code that will have just been texted to that phone number. Upon confirmation you will be prompted to create a password.
Now you are ready to download the FOREWARN app by clicking on the appropriate link below from your mobile device, or searching for FOREWARN in the app store:
Click here from your mobile device for iOS / Apple / iPhone / iPad app
Click here from your mobile device for Android app
After activating your account, you can also log into your FOREWARN account from any web browser via the FOREWARN.com homepage (click 'Sign In' at top-right) or via this link: https://app.forewarn.com/